Switch to Nex-Tech Wireless and get a FREE Smartphone.***
Advance Pay 5GB - $25 per month/per line*
Unlimited Voice and Messaging

5GB Data** (1 GB outside NTW Service Area)

Unlimited Calling and Text Messaging to Mexico

Advance Pay 7GB - $30 per month/per line *
Unlimited Voice and Messaging

7GB Data** (1GB Outside NTW Service Area)

Unlimited Calling and Text Messaging to Mexico


Advance Pay Plus - $45 per month/per line *
Unlimited Voice and Messaging
50GB Data** (5GB Outside NTW Service Area)
Unlimited Calling and Text Messaging to Mexico
Advance Pay Unlimited - $55 per month/per line *
Unlimited Voice and Messaging
50GB Data** (5GB Outside NTW Service Area)
Unlimited Calling and Text Messaging to Mexico
Mobile Hotspot Included

365 Voice - $100 per year/per line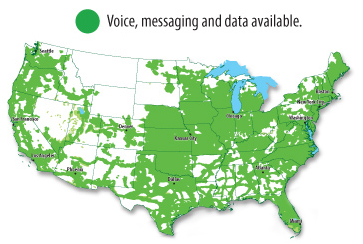 Advantages of Advance Pay Plans:
Great phone selection!
Local customer support is available in store or by dialing *611
Phone Guard device replacement is available.
No Contracts!
It's easy to refill your minutes!
Visit your local Nex-Tech Wireless store, call *611 from wireless phone or set up automatic monthly payments.
*Automatic payments required for published rate, otherwise price is increased by $5.
**Speeds will be capped at 3mbps inside and 2mbps outside the local Nex-Tech Wireless service area. Speed slowed to 512kbps when data limits are reached.
Certain restrictions apply. Cash or credit card are the only accepted methods of payment for Advance Pay plans. Nex-Tech Wireless is eligible to receive support from the Federal Universal Service Fund in designated areas. As a result, Nex-Tech Wireless must meet reasonable requests for service in these areas. Questions or complaints concerning service issues may be directed to the Kansas Corporation Commission Office of Public Affairs and Consumer Protection by calling 1-800-662-0027.

***Port-in required for free smartphone. Select models only, while supplies last.