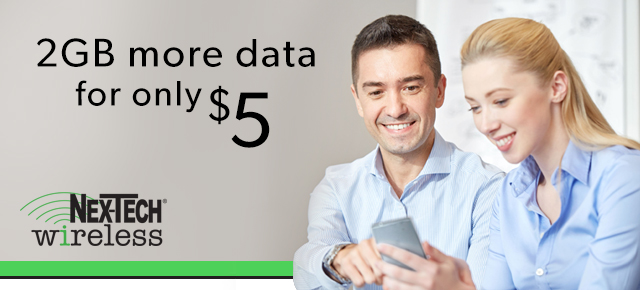 We are updating our data plans to better serve the needs of our customers. For only $5 more a month we are offering to change your 4GB plan to 6GB.

Why pay $50 for 4GB of data, when you can get 6GB for $55. No catch, no additional contracts, just 2GB more data for only $5 per month!

Fill out the form below and our customer care team will contact you within 1-2 business days.