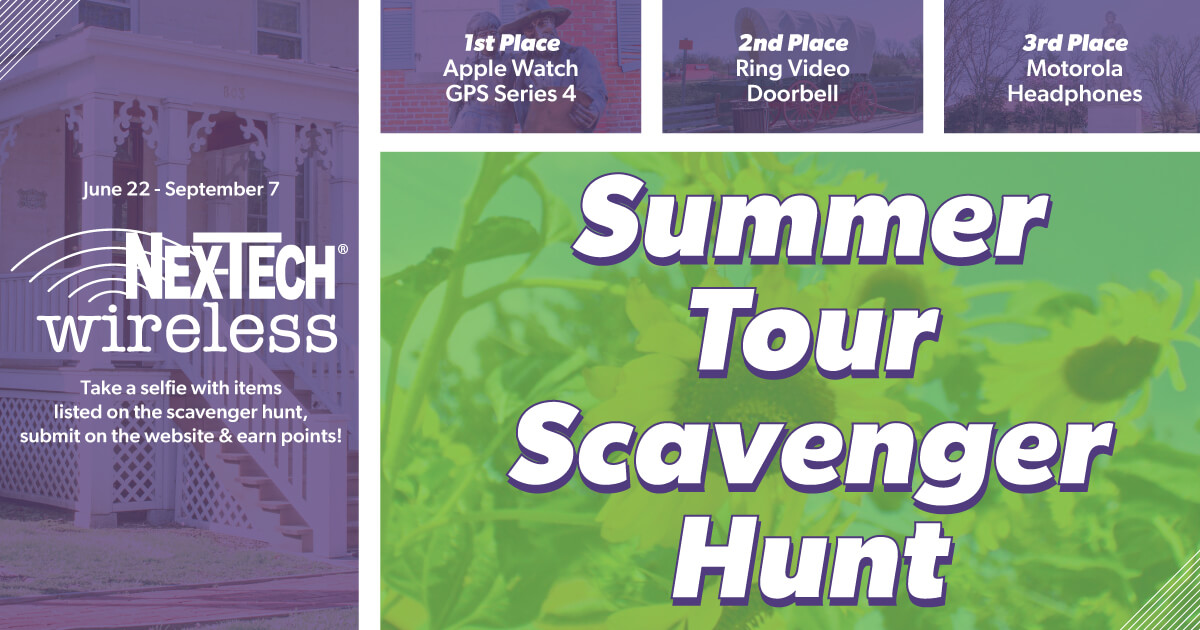 Tour Kansas this summer and win some amazing prizes! This year's Summer Tour is going to look a bit different, we're turning it into a scavenger hunt! Find the items listed below, submit them via our website and you'll be eligible to win an Apple Watch GPS Series 4, a Ring Video Doorbell or Motorola Headphones.
Each destination is assigned a point value, the more places you visit, the more points you'll get!
Rules: Take a selfie at the destinations listed below and submit pictures here. All submissions are due by September 7th. Winners will be announced on September 11th on NTW Facebook Live. ***Pictures can be taken outside of locations. Please practice social distancing.
To see all destinations on Google Maps click here.
20 point destinations:
Hot/Cold Water Towers @ Pratt
Kansas Wildlife & Parks @ Pratt
World's Largest Easel @ Goodland
Cooper Barn @ Colby
Rock City Park @ Minneapolis
Coronado Heights @ Lindsborg
Strataca Salt Museum @ Hutchinson
McPherson Opera House @ McPherson
Rock Island Depot @ Inman
Geographic Center of the Contiguous United States @ Lebanon
Old Dutch Mill @ Smith Center
St. Fidelis Church @ Victoria
Fort Hays State Historic Site @ Hays
Kansas Veterans Cemetery @ WaKeeney
Madonna of the Trail @ Council Grove
Eisenhower Presidential Library @ Abilene
Wetlands Waterpark @ Great Bend
Cottonwood Ranch State Historic Site @ Studley
World's Largest Ball of Twine @ Cawker City
Waconda Springs Replica @ Glen Elder
Ness County Bank Building @ Ness City
George Washington Carver Homestead @ Beeler
Bowl Plaza @ Lucas
World's Largest Czech Egg @ Wilson
50 points:
Any NTW Retail or Authorized Agent location
Any NTW logo (sign, tshirt, swag, etc.)
Selfie with an NTW employee in the community