Well, the Kansas State Fair has come and gone so hopefully you didn't miss it! If you didn't get the chance to make it to the fair this year, don't worry as I'll be going through my favorite moments during my time at the fair to give you a sense of what to expect next year!
Our Graphic Designer, Whitney, and I attended the State Fair on Thursday 9/15 and had a blast! On our way in we were tempted by all sorts of great food and sights we didn't even know where to begin! I had to stop myself from getting homemade ice cream before my lunch! After checking into homebase, we knew we had to figure out lunch fast as we were both already hungry before seeing all of the great food!
NTW homebase!
We finally decided on Mel's Diner for lunch and it was a great choice! They had a special on pulled pork sandwiches with fries and they were great! And to top it off, the owner was the nicest guy! We knew we would have to visit Mel's again before the end of the day. After lunch, it was off to explore!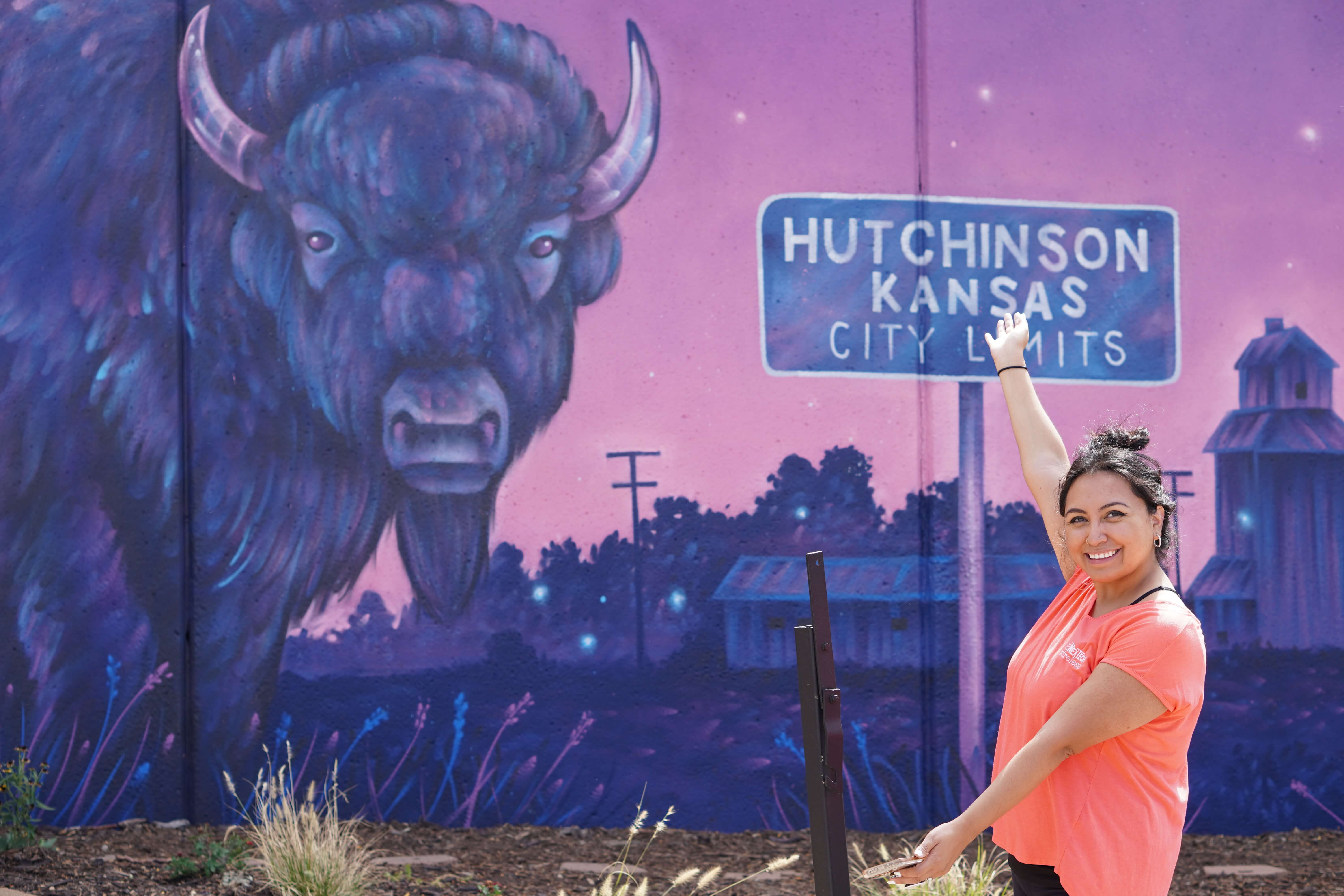 Picture of Whitney on our way to the butter sculpture!
One of the first sights we wanted to see was the butter sculpture as I had not been lucky enough to see one before. Once we found it, I couldn't believe my eyes! To image the time and energy used to create a life-sized cow out of butter blew my mind! We also ran into the largest pumpkin which was over 1200 lbs this year!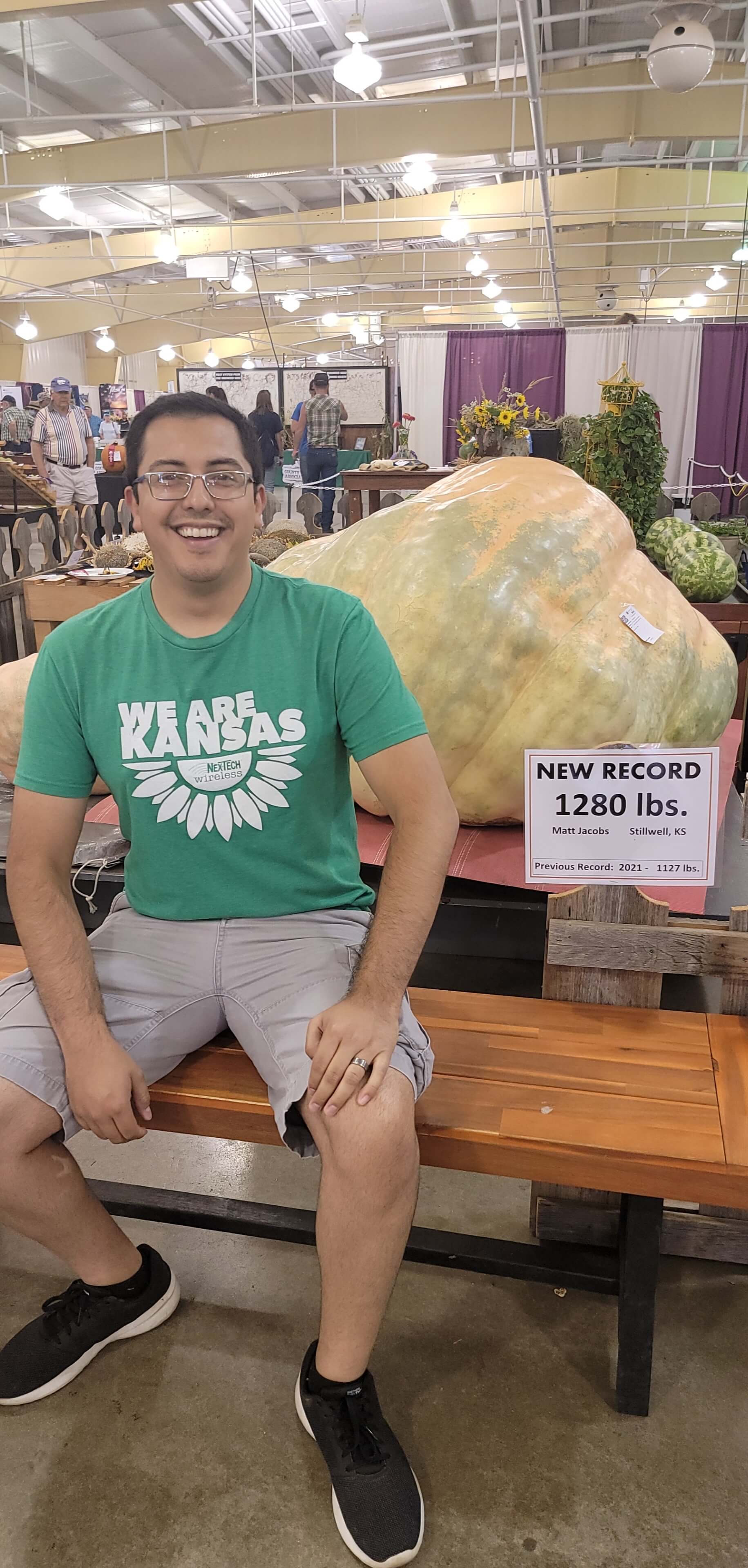 Me with the largest pumpkin!
We still had a lot of exploring to do and in our travels, Whitney decided to get a henna tattoo and it turned out great!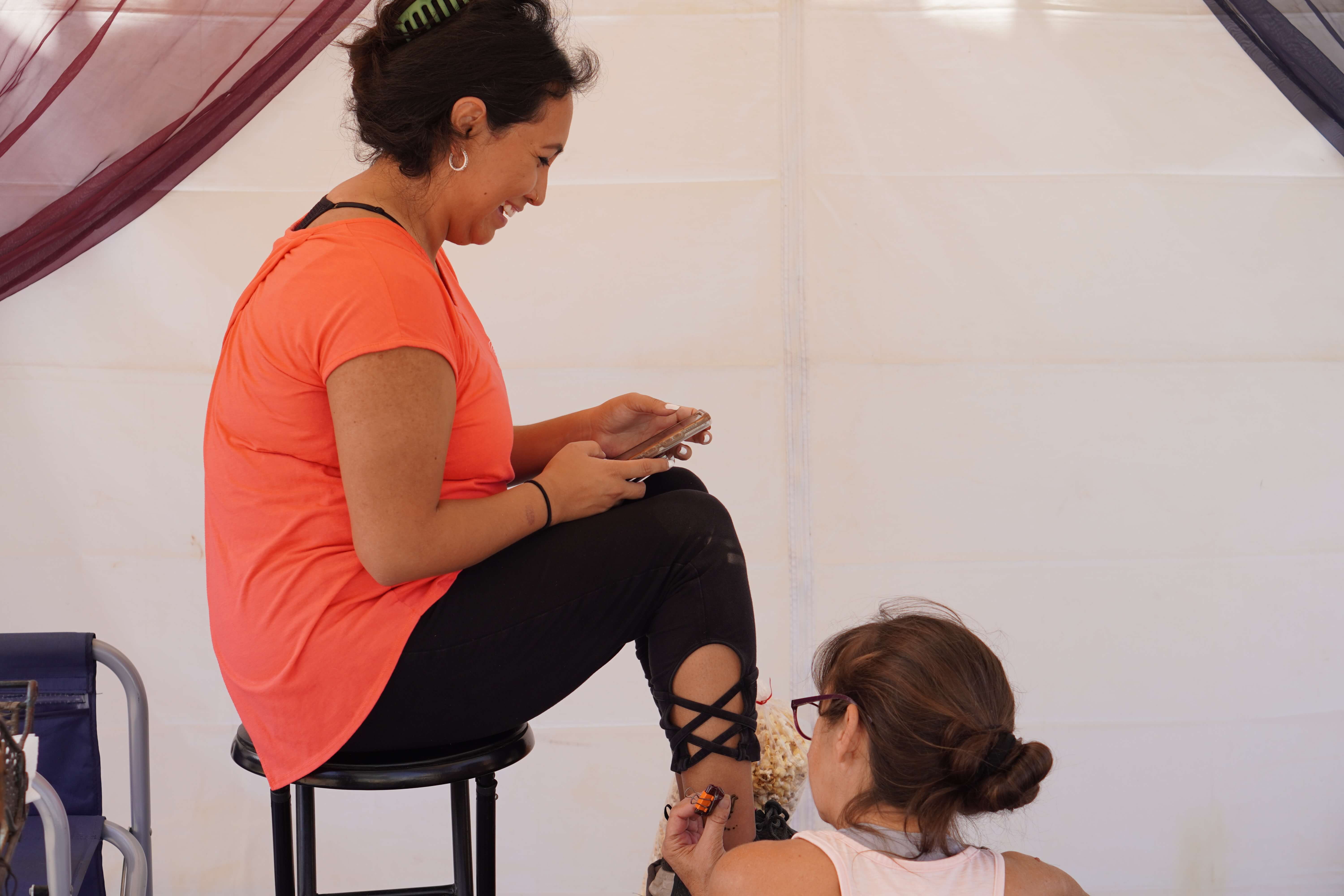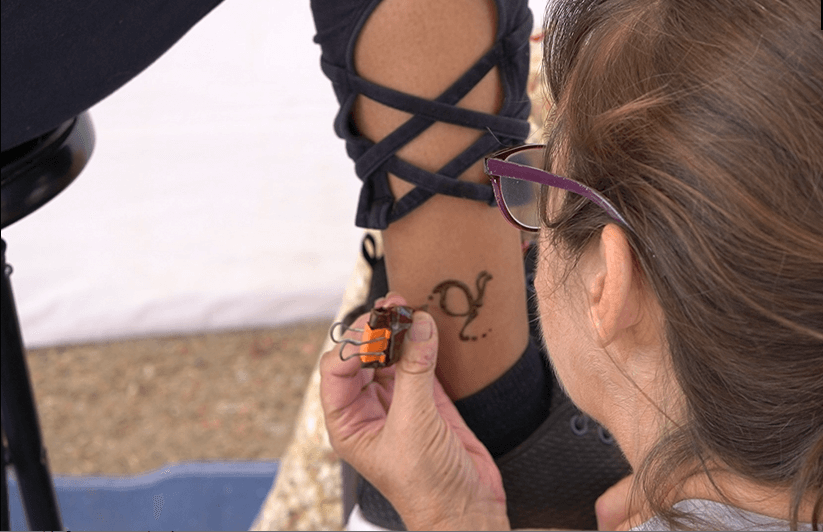 Whitney's henna tattoo. What do you think?
If you remember from my previous blog, I mentioned a new sandwich from Chicken City. We happened upon Chicken City and I decided it was my duty to try it out. This year, Chicken City introduced the OMG Chicken Sandwich which is comprised of fried chicken breast on a donut bun, with bacon and maple syrup. They were unfortunately out of bacon at the time, but I still got it. On paper, the sandwich may not seem all that appealing to some, but I honestly thought it was great! The sweetness of the syrup and donut actually paired very well with the savory and crispy chicken. The only real downside was that it was a bit messy, but it was totally worth it!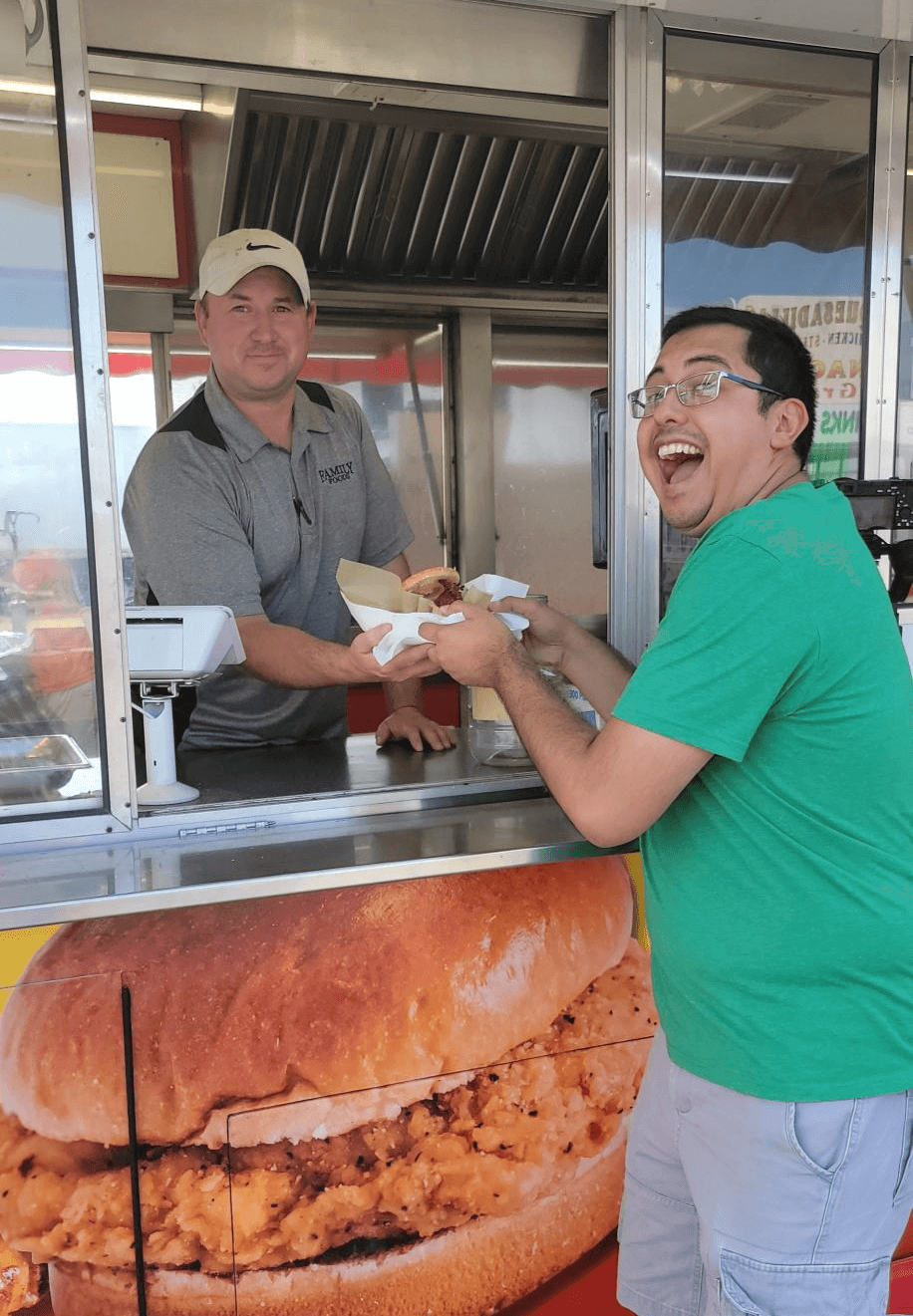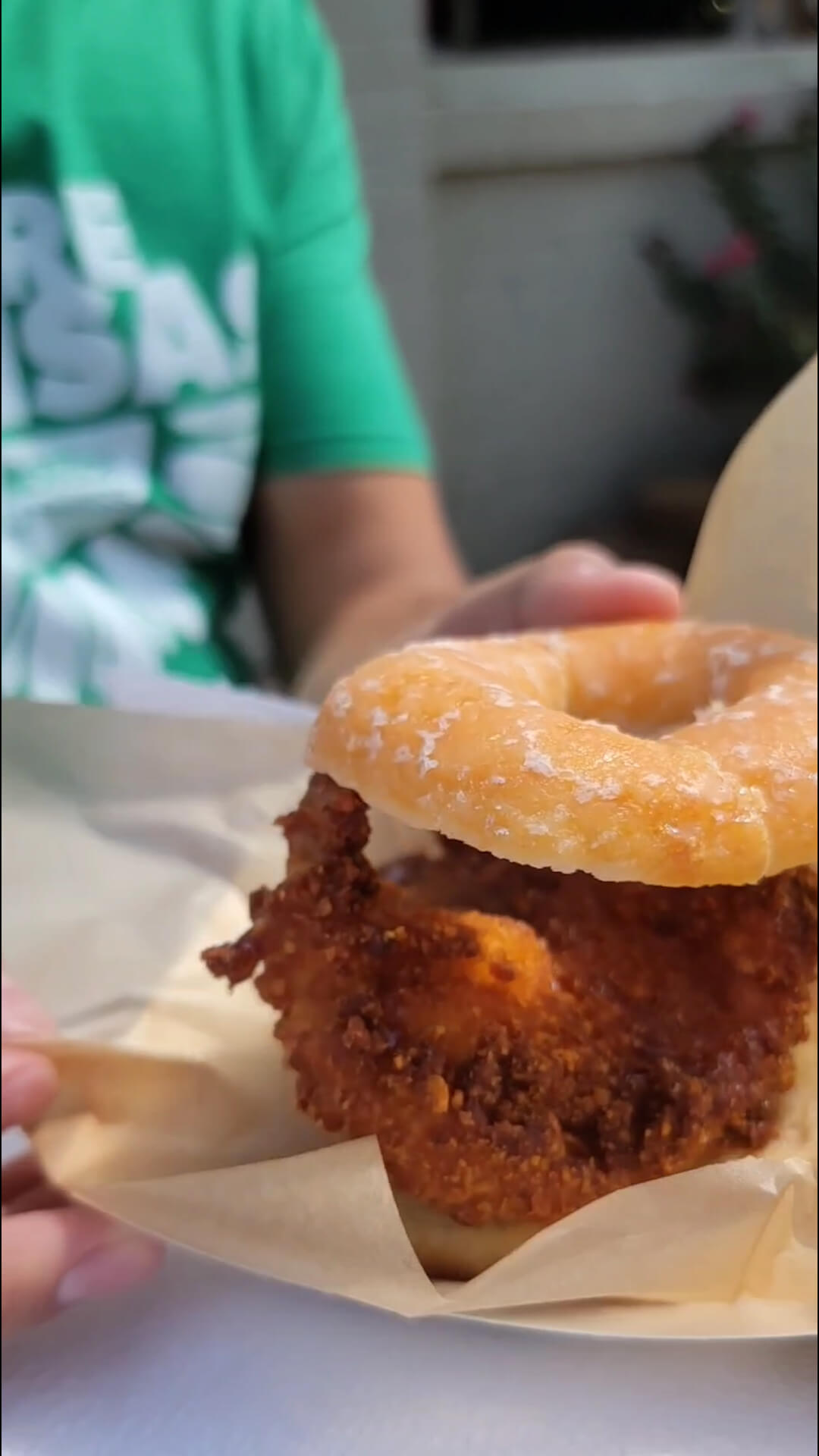 Can you tell I'm excited? Closeup of the OMG Chicken Sandwich
Afterwards, we decided to get other people's opinions about the fair. It looks like food was a common theme and I can't blame them!
And before we knew it, our time was running out. We had been at the fair for hours but had only touched the surface of what was there. It was time to head home, but NOT before stopping by Mel's Diner again for a fried bologna sandwich (for me) and a hot ham & cheese sandwich (for Whitney). We also could not leave without getting some homemade ice cream. It was glorious! If you missed the state fair this year, I highly encourage that you consider it for next year. I know I won't want to miss it!