| | |
| --- | --- |
| App: EveryDollar | |
| Category: Finance | |
| Compatibility: iOS | |
| | |
| --- | --- |
| This app was suggested to us by one of our Credit and Collections Specialists, Jennifer Brown. | |
EveryDollar is a free, easy-to-use budgeting app. This app allows you to create, access, and update your budget easily, so you can take back control of your finances.
Some features of the app include:
Create a monthly budget that's fully customizable in just 10 minutes.Some features of the app include:
Track every dollar you make and spend against your budget.
Your budget automatically syncs across any iPhone or computer.
View your progress on your monthly budget.
Edit your budget throughout the month as life happens.
Sign in with TouchID.
Drag and drop transactions from your bank to your budget (EveryDollar Plus members only).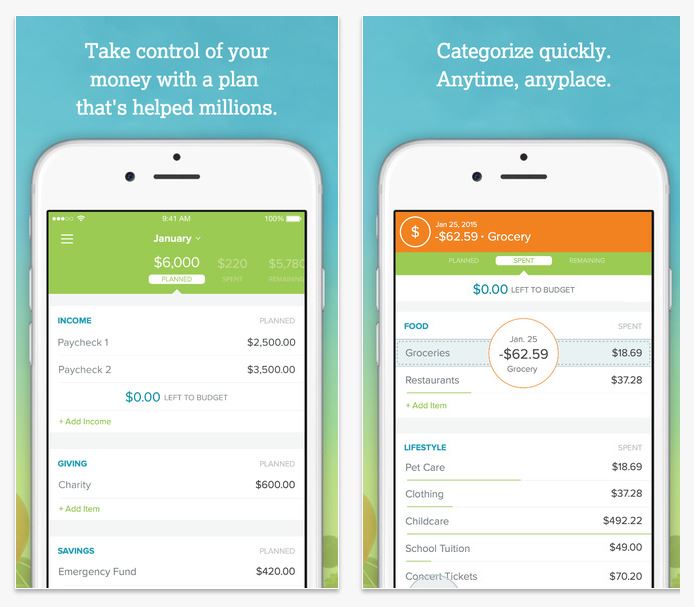 Jennifer says, "This app is my favorite because it helps users create a budget, manage money and track spending. This is helpful when trying to pay off debt. We have different categories set (ie: food, mortage, daycare, bills, entertainment, etc) so our family stays within our budget. It also can sync up to your bank account."
Although this app is only available for the iOS interface, EveryDollar also provides the ability to utilize their service online at www.everydollar.com.
Personally, I've begun using this app as well, and love it. I prefer to use it only on my iPhone, but it is nice to also plug items in on the web too.
Join Jennifer and I by downloading EveryDollar, and take control of your finances again!