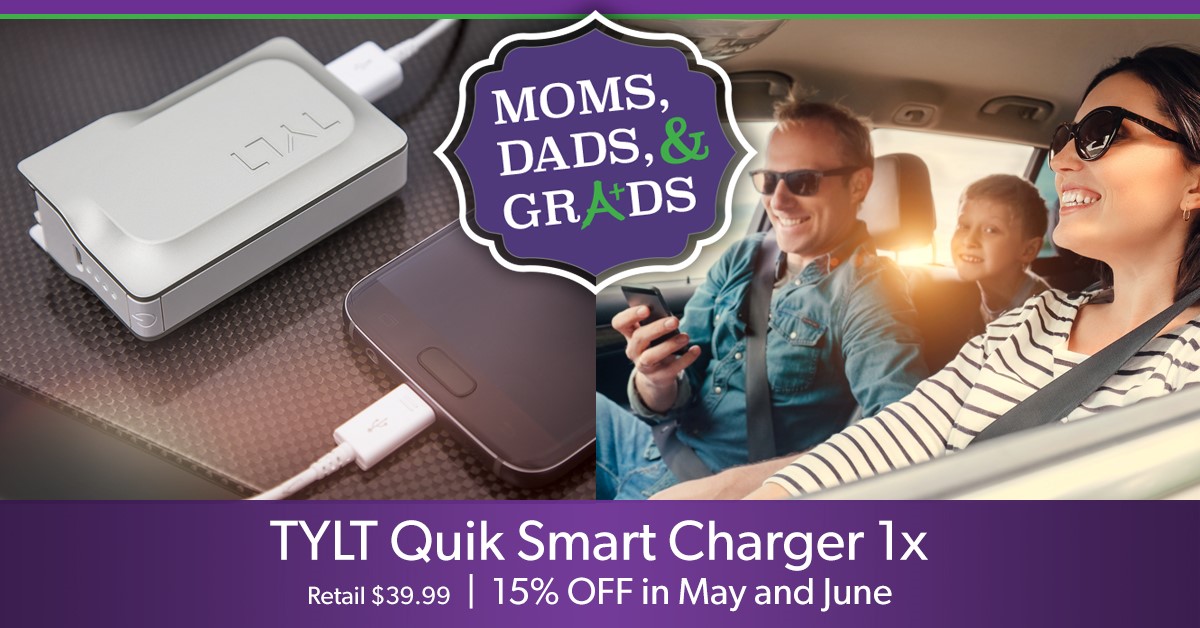 Make sure Dad is full charge ahead with the TYLT Quik Smart Charger! We're featuring this 2 in 1 charger for $33.99 in the month of June. That's a 15% discount when purchased at a retail location or online!
The TYLT Quik Smart Charger is a small and portable 2 in 1 charger. When plugged in the wall, it acts as a standard wall charger. When removed from the wall, it acts as a portable power bank. Get the best of both worlds combined into one small product!
Check out our Facebook page on June 12th as we announce a great giveaway for Dads! We'll be posting a HUGE gift basket full of accessories any Dad would love! All you have to do is Like & Share our post to be entered to win! The contest will run until June 15th.
Need other gift ideas for Dad?
Random Order 9000 mAh Rugged Battery Pack

$59.99

iPhone 7 Skech Book

$39.99

iPhone 7 Plus Black Element Case

$39.99

Ventev Micro USB Charge/Sync Cable

$19.99

Urbanista Red San Francisco Earbuds

$19.99

Nando iHere Bluetooth Key Tag

$29.99