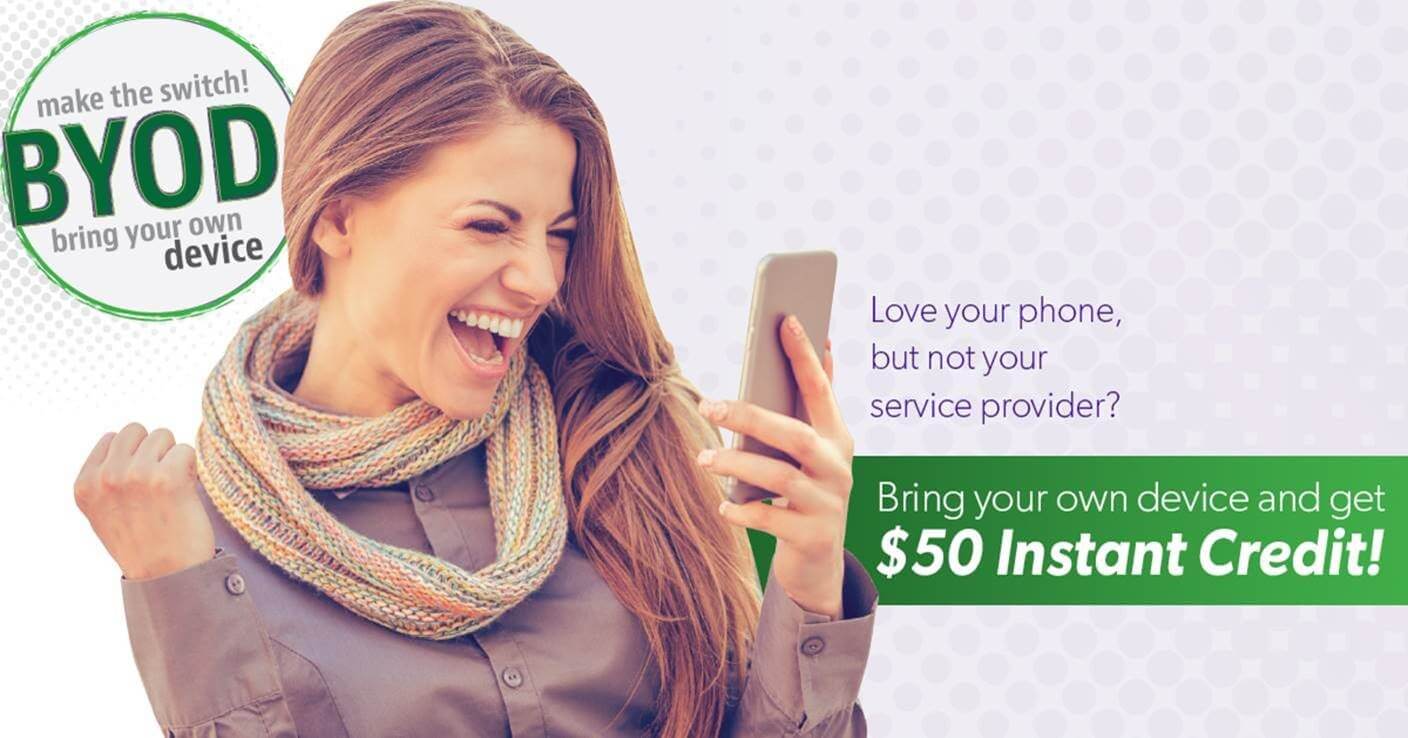 Have you been thinking about making the switch to Nex-Tech Wireless but just can't part ways with your smartphone? No problem! Bring your device and get a $50 Instant Credit!
To get started you'll need to verify that your device is unlocked, has the latest software update and if you have an iPhone, ensure that Find my iPhone is removed. Not sure if your device is unlocked? Contact our Tech Support team at 877-621-2600 for help!
Bring your own device is only eligible for the handsets listed below:
Apple:
Any iPhone 5S (CDMA) and newer
Any cellular iPads newer than iPad Air
Samsung:
Any Samsung Galaxy S8 or Note8 and newer
Once you've verified all of these things head into a Nex-Tech Wireless location near you to start the activation process and enjoy a $50 Instant Credit!
Need a new smartphone? We can help with that too!