It's time to start the official countdown to Christmas and holiday shopping! Check out these helpful Smartphone apps.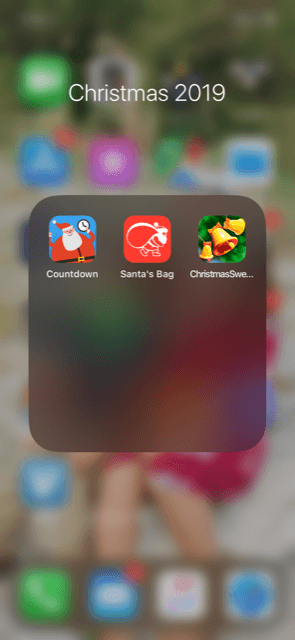 Revolutionize your Christmas shopping experience! Santa's Bag is a fun and easy-to-use app to help you manage your Christmas gift recipients, planning, shopping, and budgets. Each detail of the app is carefully designed to make sure you don't forget anyone or anything. Christmas shopping has never been easier or more fun!
-add gifts, ideas, links and notes for each recipient
-add links, photos and notes for each gift
-email, print or save customizable lists that include planning and shopping
Get the app that keeps you updated on how many days, hours, minutes, seconds and even heartbeats there are until Christmas 2019! Christmas Countdown! for iPhone lets you choose between 6 characters to keep you company during the countdown - Santa, snowman, Christmas tree, reindeer or skater. Share the countdown with your family and friends on all of your social networks including Instagram!
Christmas is coming again! Play Christmas Sweeper 3 on iPhone or Android. With 2200 levels of matching and puzzles this game is sure to provide countless hours of fun until Christmas! *Disclaimer - it is addictive! I downloaded it to check it out for this blog and have been playing ever since!