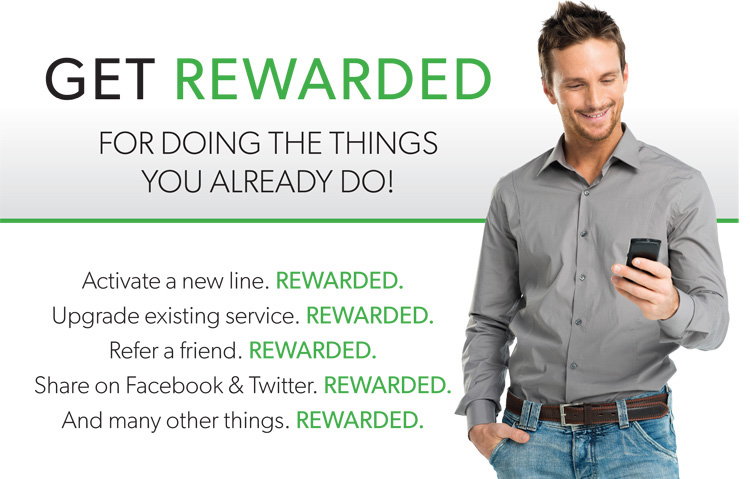 Get rewarded for the things you already do!
Activate a line. Rewarded. Upgrade existing service. Rewarded. Refer a friend. Rewarded. Share on Facebook & Twitter. Rewarded. And many other things. Rewarded.
Have you signed up for Perkville yet? Contact our Customer Care team to make sure we have your email on file. You'll receive an email notification, then register online at ntwls.perkville.com and start earning rewards!
What can your Perkville points be redeemed for? Money off accessories and for device down payments!