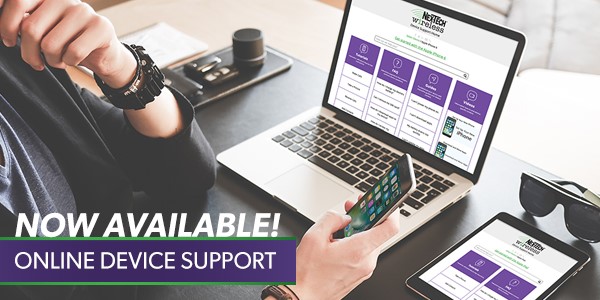 Hate waiting on hold to get a simple question answered? Check out our online support!
Our Customer Care team has industry low hold times but, sometimes it's nice to be able to get your questions answered any time of the day or night, without having to make a phone call.
Online Support is an amazing way to find answers to your questions about devices and many NTW services! When on our website simply hover over "Support" and select Device Support to get information about devices, or e-Support for answers to questions about your bill, FAQ's and more!
Under Device Support you'll be able to browse our products or select your device. Once you've selected your device you can see an overview, tutorials, FAQ's, guides and videos for that device! There is also an online user manual, features and technical specs for each device.
Have questions about your bill or current plan? Check out e-Support! On our e-Support site you'll find answers to your questions regarding Advance Pay, Contract Buyout, Handset BuyBack, Phone Guard and much more! If you'd like to set up recurring payments or AutoPay just select "Billing"! We've also included information about myNTW Mobile App, Online Account and Perkville under the "Getting Started" tab.
To access Device Support click here, for e-Support click here.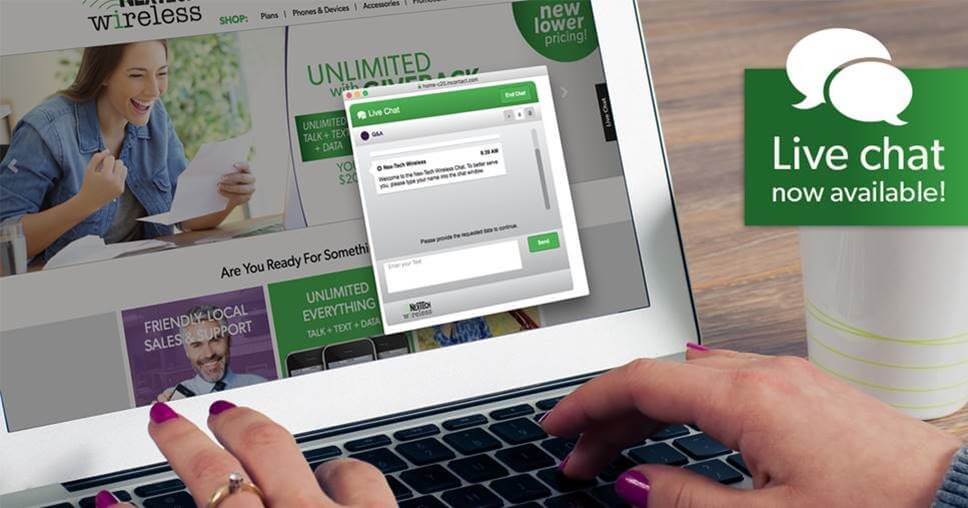 Still need more assistance? Live chat is now available! Simply go to our website - www.nex-techwireless.com and look for the green Live Chat bar on the right side of the page!