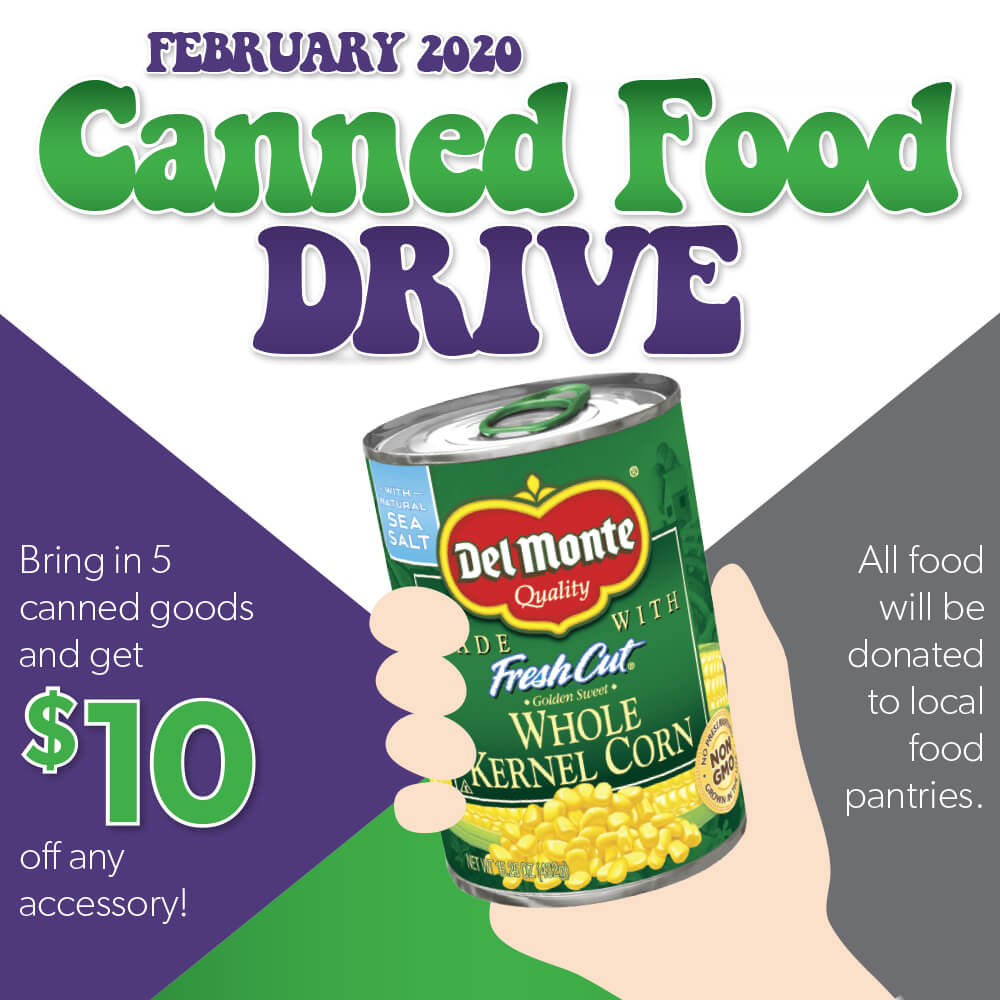 February is Canned Food Month, help us stock local food pantries! Bring in 5 canned goods to any retail location and you'll get $10 off any accessory! Just 5 canned foods will get you $10 off a new pair of earbuds, a Bluetooth speaker, charging solutions and more. All donations will be going to local food pantries in NTW retail towns.
Beloit - Mitchell County Food Bank
Colby - Genesis
Concordia - Cloud County Resource Center
Ellsworth - Ellsworth County Food Bank
Emporia - Corkys Cupboard
Goodland - Genesis
Great Bend - Community Food Bank of Barton County
Hays - Community Assistance Center
Hutchinson - Food Bank of Reno County
Lindsborg - Salina Emergency Aid Food Bank
Lyons - Northern Rice County Food Bank
McPherson - McPherson County Food Bank
Pratt - Pratt County Food Bank, Inc.
Salina - Salina Emergency Aid Food Bank
During our 2019 Canned Food Drive we were able to donate more than 100 pounds of canned food! Help us top that and donate even more in 2020.