Today is International Drone Day! But what does that have to do with NTW? Well, our Marketing department has recently invested in a drone to capture photos and video of one of the most important aspects of our service to you all: our cell towers!
We have loved highlighting our towers in social media posts with #TowerTuesday and #ViewFromTheTop as it is not something many people get to see or really think about when going about their business and using their phones. The problem is, getting those kinds of shots is not easy. With the drone, we can more easily and more safely get those shots! In addition, drones can add so much to the production value of the media we put out there. Just think about the last time you watched a film or TV show and they put a beautiful aerial shot in to emphasize the location and add some flair! Those kinds of shots used to require helicopters and you can imagine how much getting that set up would cost. But now, those shots can be done with drones and even can be accomplished with consumer drones available to anyone!
Check out a few pictures our Media Production Specialist Alex captured of one of our towers with our DJI Mini 3 Pro: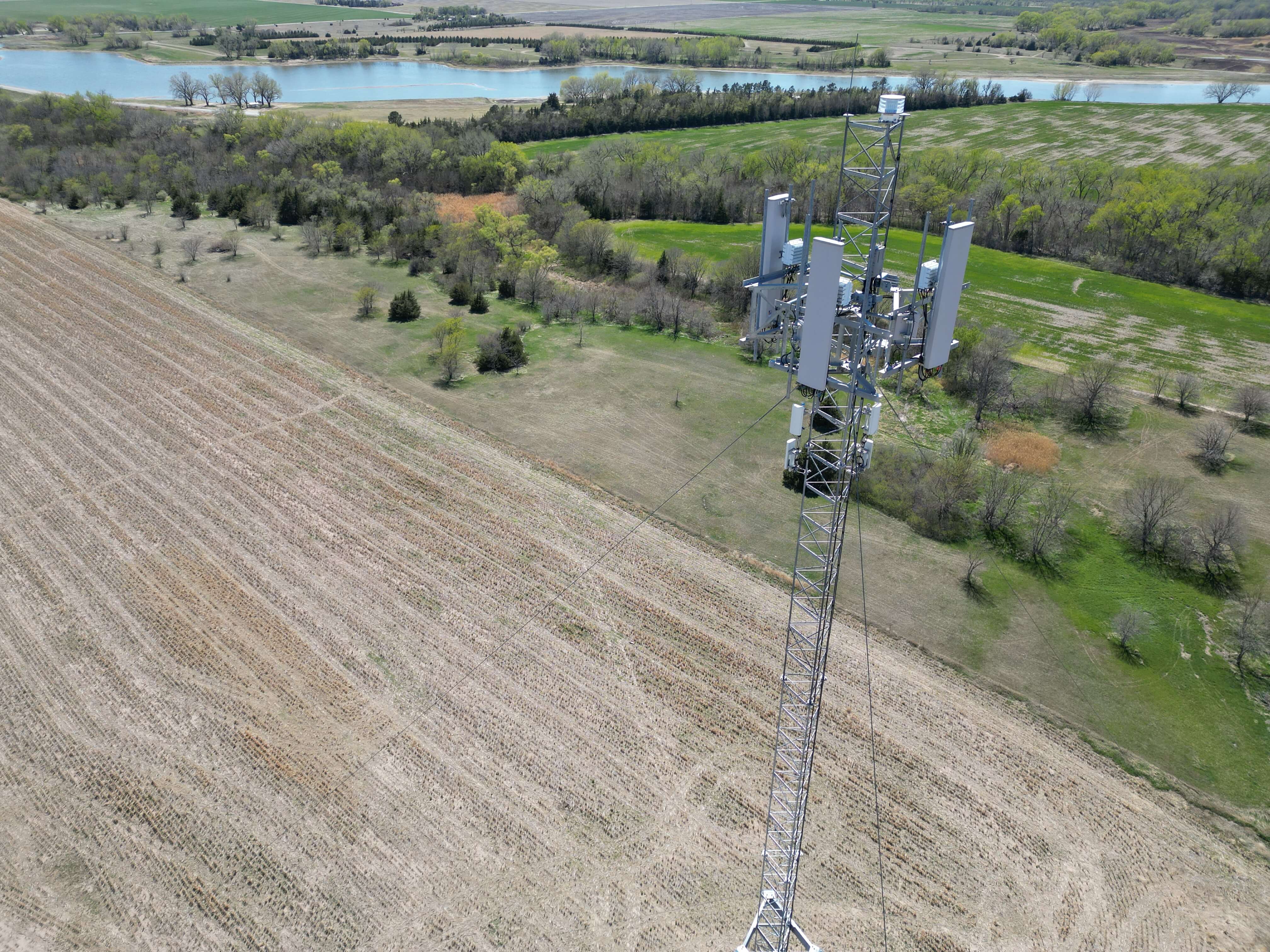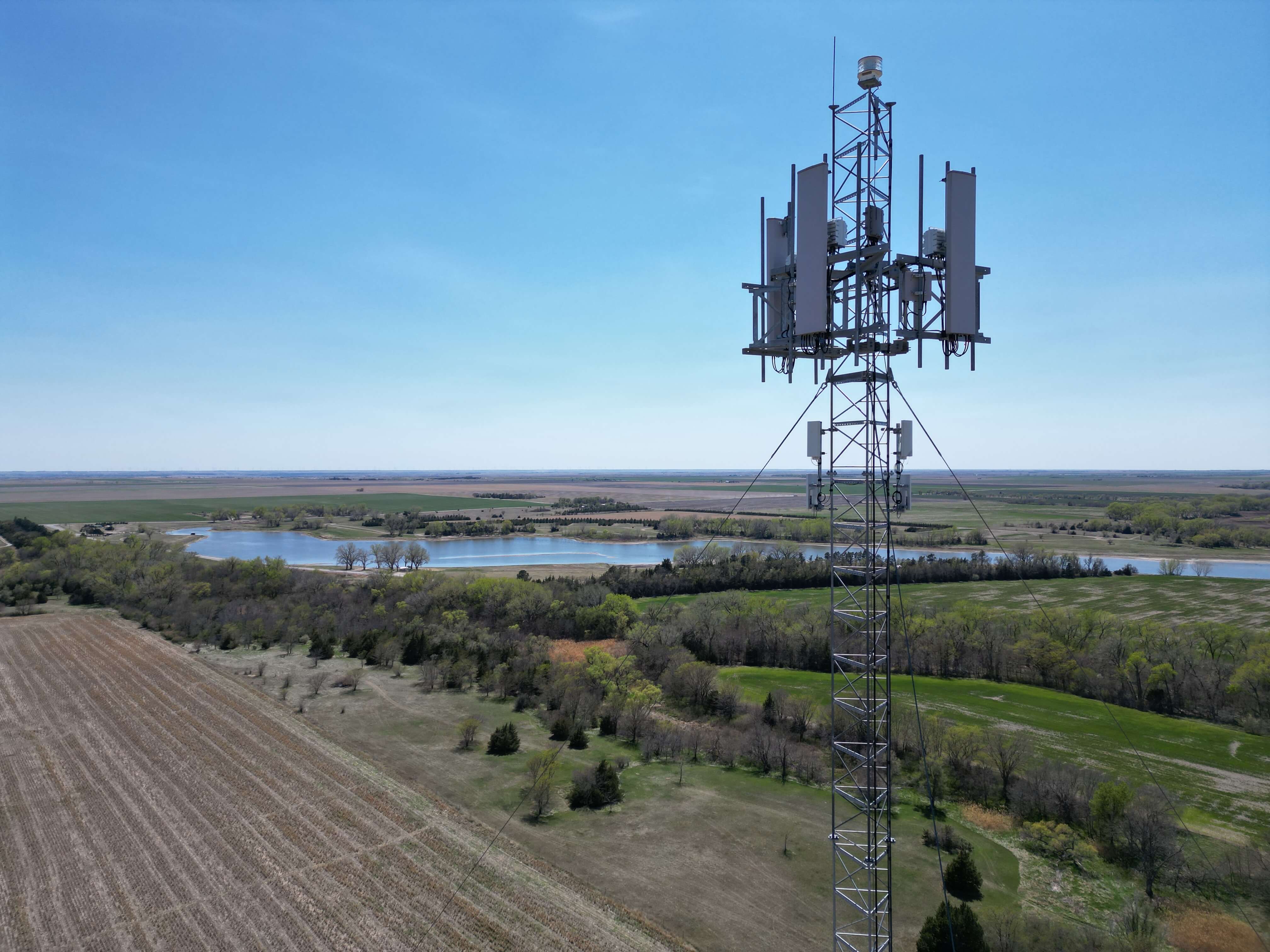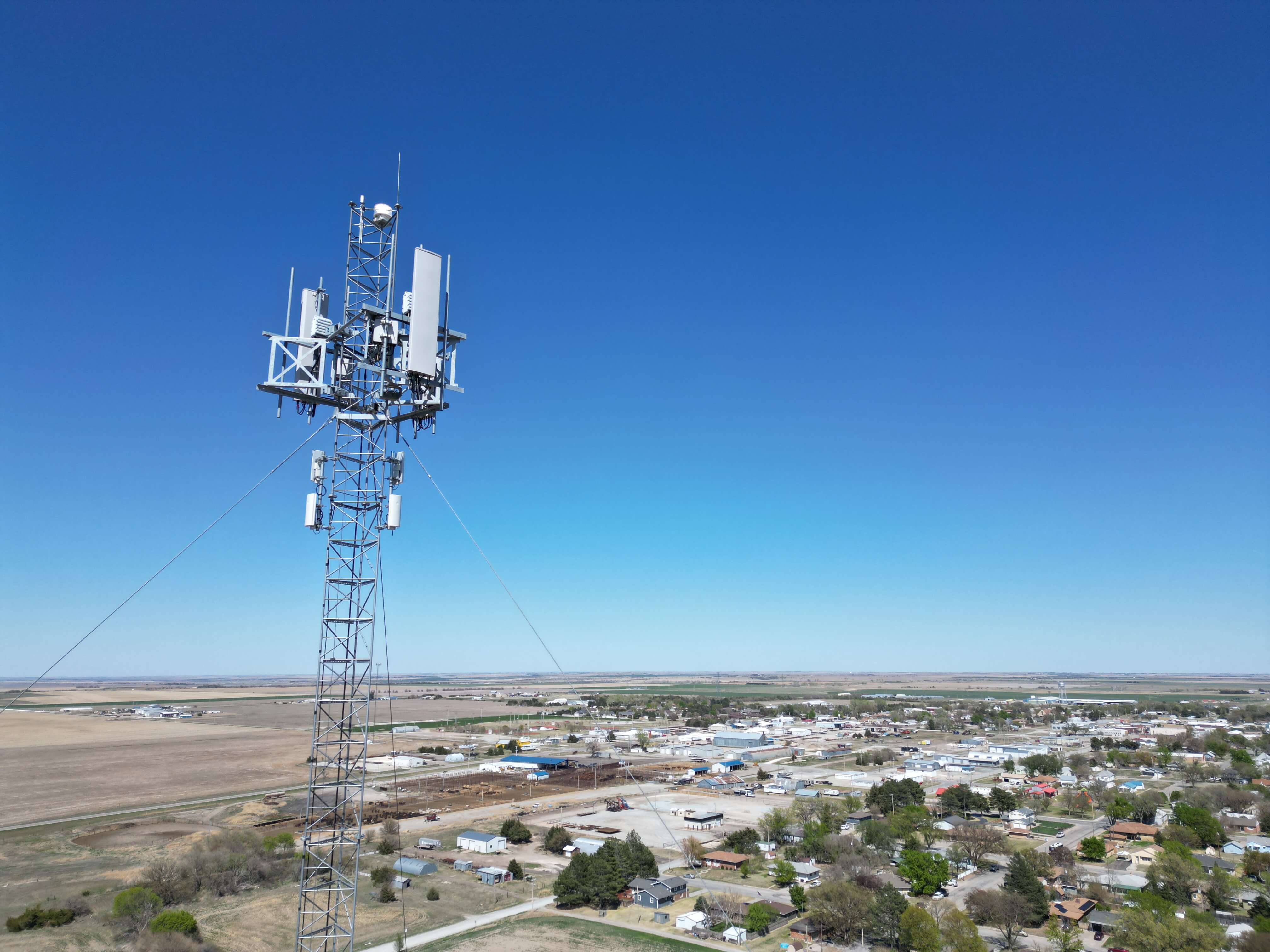 He also recently filmed a video in Munden, KS where NTW had put some equipment onto the town water tower that has vastly improved service for its residents. He was able to utilize the drone to get some really cool shots of the town and the water tower and you can check it out here:
Be sure to follow our Facebook page and Instagram page every Tuesday and look for #TowerTuesday and #ViewsFromTheTop!