We found our fun at the 2018 Kansas State Fair!
It was another fun-filled 10 days in Hutchinson this year. There were numerous new shows and exhibits to take in, but we also visited some old favorites! Below is a recap of all the fun things we completed for our 2018 Kansas State Fair bucket list.
1 - Watched the new Timberworks Lumberjack Show in Gottschalk Park, this was my favorite show at the fair!
2 - Saw the Austin Anderson & Texas Trick Riders in the Bison Arena.
3 - Visited the animals at the exotic petting zoo located at the south end of the Grandstand.
4 - Explored the amazing bread sculptures, can you believe these are made from bread?!
5 - Listened to the Street Drum Corps.
6 - Fed the butterflies in the Butterfly House.
7 - We took the Moo U Barn Tour and it was so informational!
8 - Volunteered at the meal packing event on Kansas Cares day!
9 - Tried the new Roni Dog and Mac Attack Burger at the Carousel Cafe, yumm!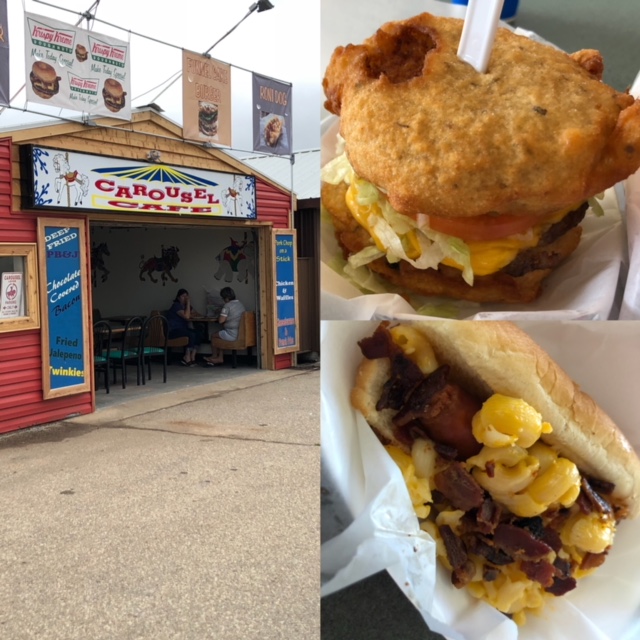 10 - We had to round out our bucket list with something sweet so we relied on an old favorite, fresh salt water taffy!
To see our full photo album from the 2018 Kansas State Fair visit our Facebook page!