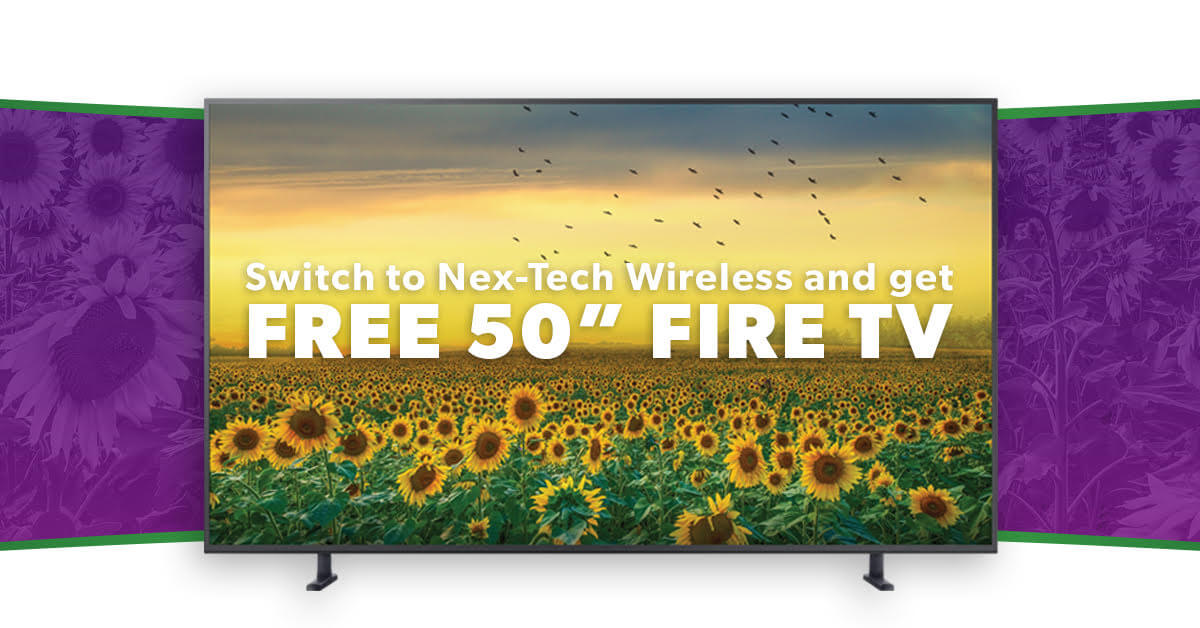 Free 50" Fire TV Offer Information
Here are a few details regarding the new TV promotion:
When can I expect to receive my new TV?
Your tv will be shipped to you approximately 3 billing cycles after activation date, if your account is in good standing. With qualified credit you may receive your tv sooner.
What type of TV will I be receiving?
An Insignia 50" LED 2160p Smart 4K UHD TV with HDR- Fire TV Edition. Exact TV model may vary based upon availability.
How will I know when my TV is on its way to me?
Once your TV has shipped to you, you will receive a text message with tracking information. A text message will be sent to the primary line on the account.
What if I disconnect service with Nex-Tech Wireless before my 30 Month Freedom Agreement is completed?
You may be charged back for the value of the tv (up to $450) if you do not fulfill the 30 Month Freedom Agreement.
Who do I contact if I have any issues with my new TV?
If you encounter any issues with your TV, please contact the TV manufacturer for warranty issues. The warranty and manufacturer phone number will be located on the outside of its original box. Nex-Tech Wireless is not responsible for damaged or faulty televisions.